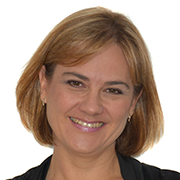 Vanessa (BCom Hons, University of the Witwatersrand) is Training Manager at Conflict Dynamics. She has almost 20 years of experience in designing and facilitating training on a variety of issues under the Labour Relations banner, including Chairing Disciplinary Enquiries, Preparing for and Presenting Cases in Disciplinary Enquiries, Managing Performance and Workplace Discipline, Conflict Management and the application of Labour Legislation.
Vanessa is an experienced consultant in the areas of Labour Relations and Learning and Development, having consulted independently on these subject matters for 10 years prior to joining conflict Dynamics. During this time she also practiced in the area of alternative dispute resolution, being a Tokiso panellist.
Earlier in her career, Vanessa spent a number of years in the corporate sector, notably as Industrial Relations Specialist for Nestle South Africa. She also has extensive experience in academia having been a part-time lecturer in Labour Relations at the University of the Witwatersrand's Business School and Faculty of Commerce for 17 years.